We're different
This is our story.
---
We strive to help hard-working Canadians obtain qualified auto financing solutions in a challenging credit environment.
We believe in second chances.
We also believe that an auto loan has the power to be truly magical and provide an opportunity to improve your lifestyle, grow your wealth and offer financial opportunities.
The Approval Genie team has made it our mission to help hard-working Canadians get approved for an auto loan whether they have good credit, bad credit or are starting from scratch with no credit at all.
A market leader and disrupter in the auto finance industry since 2012, our slogan "Every loan is magical" is also our mantra. We love making a difference in people's lives.
We understand that you and your needs, are unique.44>
We advise and consult with you to ensure you obtain an affordable auto loan and a vehicle that fits your lifestyle.
Most importantly, we offer the chance to rebuild and re-establish your credit history.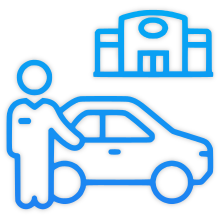 Seven locations to serve you.
Approval Genie has 7 locations, 100+ knowledgeable, trusted advisors and 1,000s of vehicles to choose from.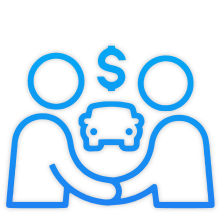 Hundreds of
partners.
Our partner network ensures our inventory is affordable, safe, reliable and beautiful inside and out.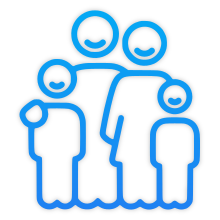 Thousands of happy Canadians.
You'll love the speed and efficiency of our Genies. Our mission: to get you into your dream ride and back on the road.
We partner with the best.
Our lending partners love us because we don't push our clients to take a financing solution that doesn't work their budget.
Instead, we challenge them to look at the reality of their financial situation. We build a foundation for them to change their credit behavior and use the auto loan as a gateway to achieve their future financial goals, such as owning their own home.
Regardless of your credit situation, our team and partners will work hard to get you approved for your auto loan.
We educate our customers.
We help instill in our clients a healthy respect and understanding for credit because it can give them the opportunity to grow their wealth.
The only proven path to rapidly rebuild and re-establish credit for people coming out of challenging credit situations is an automotive loan. This is also referred to as asset-backed lending.
We pride ourselves on providing the best pre- and post-service in the industry.
It's no coincidence that Approval Genie has earned thousands of 5-star reviews online.
Honesty, integrity and trust are why thousands of Canadians choose Approval Genie.