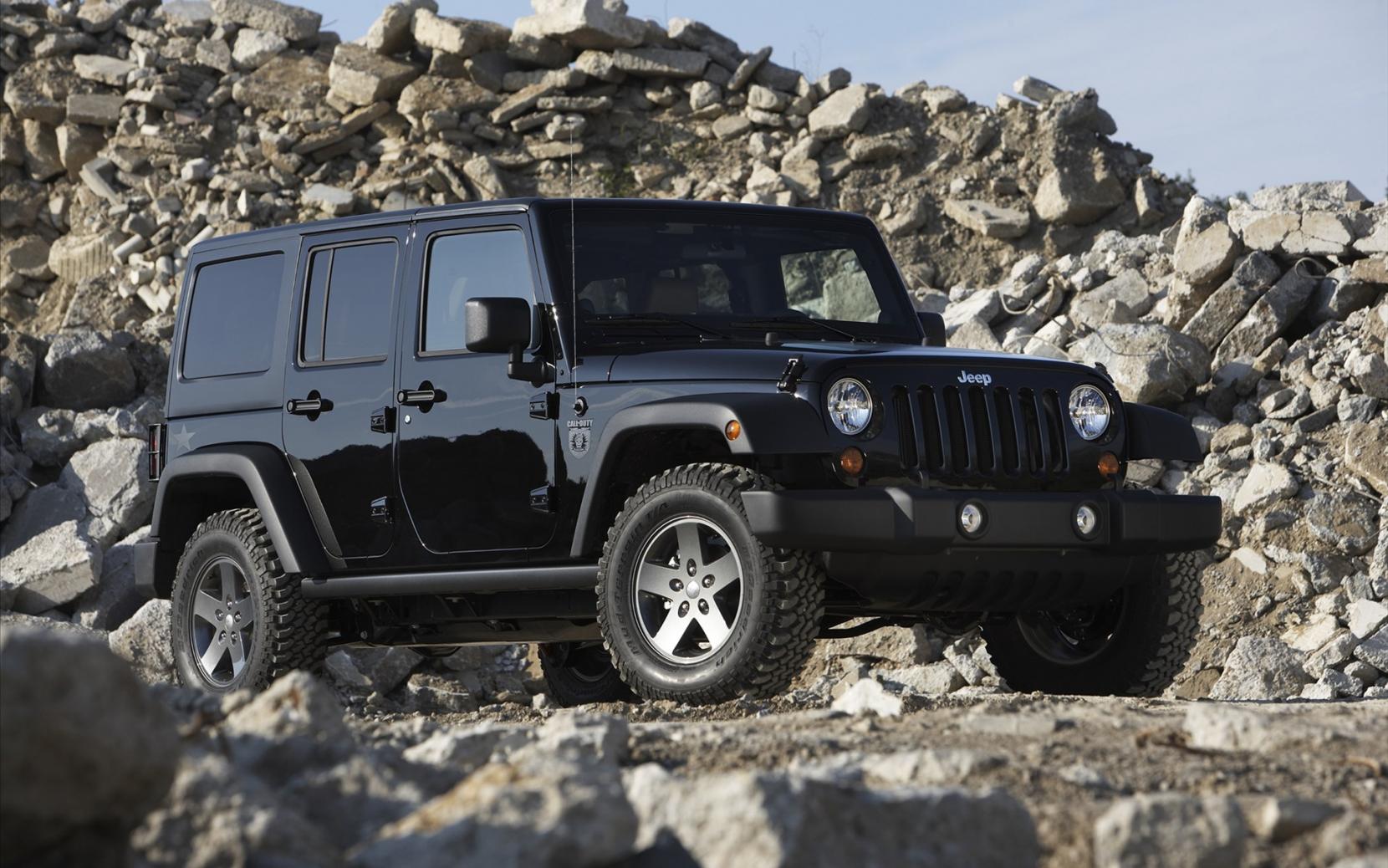 5 Best Vehicles for Off-roading
November 8, 2023
Canada boasts an abundance of off-road driving trails, many of which offer a thrilling experience year-round, including the winter season. Having the right kind of off-road vehicle will help you embark on the best journey and experience the best sceneries.
For those wanting to get away from their busy and monotonous daily routines, going off-roading can be a great way to detox, especially when you're driving a vehicle made for rough dirt trails. In this blog, we will look at some of the top-tier off-road vehicles.
Here are the five best vehicles for off-roading in Canada:
Jeep Wrangler
The Jeep Wrangler has been a revered off-road SUV for years, thanks to its simple yet effective design, featuring a short wheelbase and high ground clearance.
Available in various trim levels, from the basic Sport to the top-tier Unlimited Rubicon 392, all models come with Jeep's Command Trac four-wheel-drive system and Dana axles as standard. Opting for a Rubicon model adds premium Tru-Lok axles, a Rock-Trac two-speed transfer case, heavy-duty shocks, and off-road tires.
Under the hood, there are engine options, including a standard V6, a turbocharged four-cylinder, and a powerful V8 in the Rubicon 392. There's also a greener option, the Wrangler 4xe, with a plug-in hybrid powertrain offering electric-only range and improved fuel economy. The Jeep Wrangler caters to off-road enthusiasts with a range of trims and powertrain choices.
Jeep Grand Cherokee Trailhawk
The Jeep Grand Cherokee has ventured off the conventional path with the introduction of its Trailhawk trim. The Trailhawk version boasts a range of off-road enhancements, such as the Quadra-Drive II 4WD system with an electronic limited-slip differential, a semi-active damping air suspension, all-terrain tires, and more.
Beneath the hood of the Grand Cherokee Trailhawk lies a 3.6-liter V6 engine generating 293 horsepower and 260 lb-ft of torque. Additionally, you have the option to opt for the 5.7-liter HEMI V8 engine, delivering 357 horsepower and 390 lb-ft of torque. For those seeking a more fuel-efficient choice, the Grand Cherokee Trailhawk 4xe is equipped with a 2.0-liter turbocharged plug-in hybrid powertrain, producing 375 horsepower and 470 lb-ft of torque.
Notably, the Grand Cherokee is one of the few off-road SUVs with a third row, providing ample space for larger families.
Toyota 4Runner
The Toyota 4Runner TRD Pro stands out as the most robust off-road SUV within the Toyota lineup. It adheres to a traditional powertrain and body-on-frame construction, making it a top choice for off-road enthusiasts.
The most recent 4Runners feature 244 mm of ground clearance, a 30-degree approach angle, and a 26-degree departure angle, making them well-suited for tackling rugged trails. Opt for the high-performance TRD Off-Road model, and you'll benefit from a locking rear differential, crawl control, the Kinetic Dynamic Suspension System, and more. Take things up a notch with the TRD Pro model, which enhances the TRD Off-Road package with Fox shock absorbers, Nitto all-terrain tires, a TRD front skid plate, and additional enhancements.
Powering this midsize off-road vehicle is a 4.0-liter V6 engine, delivering 270 horsepower, paired with a five-speed automatic transmission. This specialized SUV is an excellent option when you seek a dependable vehicle for wilderness adventures.
Chevrolet Colorado
The Chevrolet Colorado ZR2 has earned a reputation as one of the top choices among off-road enthusiasts. Falling into the midsize category, it offers a more compact and agile option for tackling trails compared to full-size pickups. The ZR2 takes off-road capability to new heights with features like a lifted suspension, front and rear electronic locking differentials, and specialized bumpers.
Under the hood, it features a 2.7-liter turbocharged 4-cylinder engine, delivering a robust output of 310 horsepower and 430 lb-ft of torque. To ensure a smooth and responsive driving experience, the ZR2 is equipped with an 8-speed automatic transmission. The Colorado ZR2 is well-prepared, with a ground clearance of 10.7 inches. These specifications collectively contribute to the Colorado ZR2's reputation as a top-notch off-road vehicle.
When you're in need of a pickup that can handle the challenges of the great outdoors, the Colorado ZR2 stands out as one of the premier vehicles for off-roading.
Ford Bronco
The Ford Bronco is designed for off-road adventures, featuring standard 4WD, ample ground clearance, off-road suspension, and a range of powerful engines.
If you're looking for even more off-road capabilities, you can choose from various trims and packages. One example is the Everglades package, which adds features like a snorkel, Warn winch, raised axle, and improved water fording capabilities.
The Bronco Raptor is the top-tier model, offering a 406-hp 3.0-liter twin-turbo V6 engine, HOSS 4.0 race-ready suspension, heavy-duty construction, large all-terrain tires, and advanced 4WD and transfer case. Apart from the Raptor's powerful engine, the standard Bronco comes with a 2.3-liter turbocharged four-cylinder engine (275 hp) and an optional 2.7-liter turbocharged V6 (315 hp). Notably, many Bronco trims are available with a manual transmission for driving enthusiasts.
With this array of choices, you're well-equipped to embark on unforgettable journeys and conquer the diverse terrains that Canada has to offer. Whether it's for escaping the daily grind or fueling your passion for outdoor adventures, these off-road vehicles have got you covered.