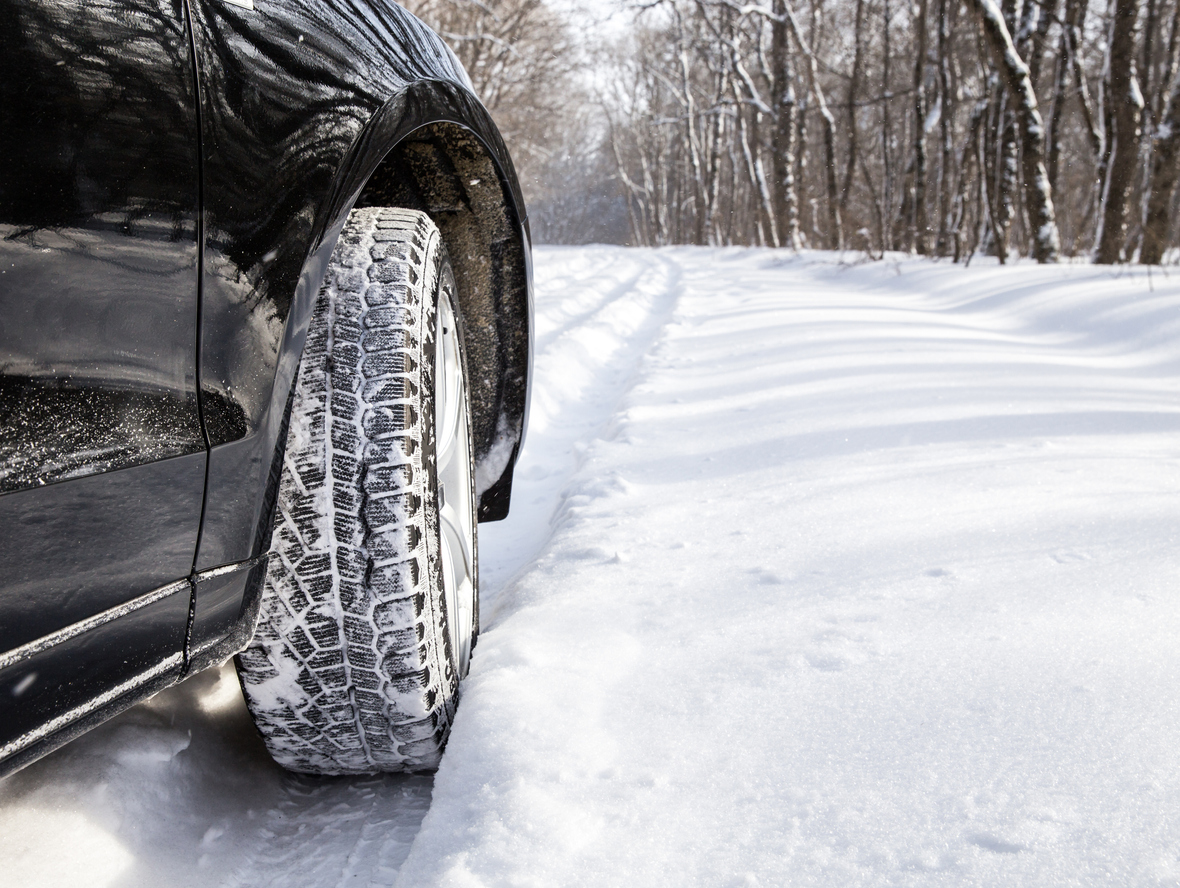 5 Best Winter Tires in Ontario
November 15, 2023
In Canada, the use of winter tires is not just a suggestion but a legal requirement in certain provinces. With the diverse winter weather conditions across the country and varying legal mandates, selecting the ideal winter tire is crucial.
However, the process of purchasing winter tires can be quite overwhelming due to all the different brands and models available. In this blog, we've listed some of the best winter tires that you can choose from.
Here are the five best winter tires:
Michelin X-Ice Snow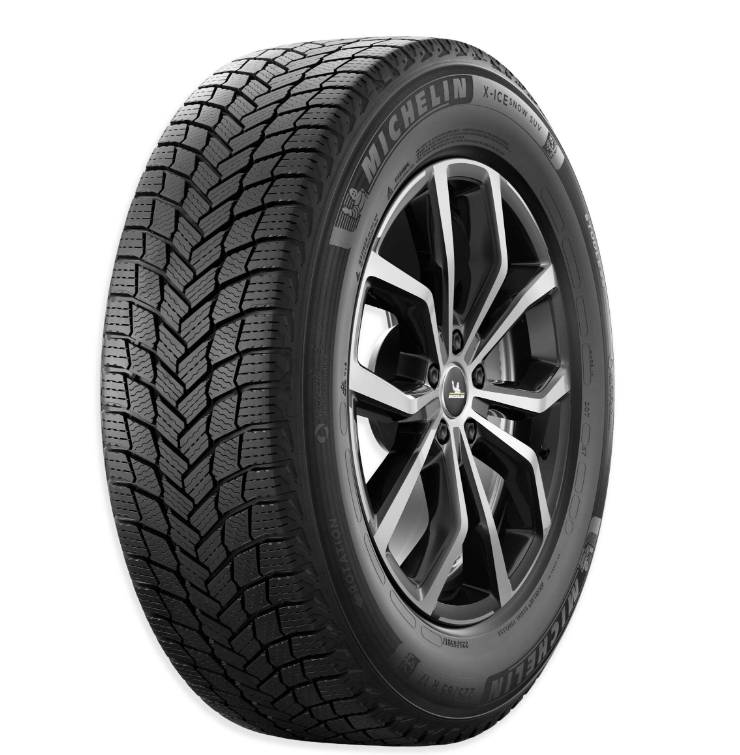 The Michelin X-Ice Snow offers enhanced hydroplaning resistance and extended durability. It boasts a 60,000-kilometer Treadwear Limited Warranty, backed by the Michelin Tire Warranty.
The tire's design showcases a deep v-shaped tread pattern with a high void ratio, creating ample space within the substantial grooves. This design allows water and snow to flow into the tread and away through the v-shaped channels, minimizing the risk of slipping and sliding.
This tire also boasts exceptionally low rolling resistance, promoting fuel efficiency while maintaining top-notch performance.
Additionally, it features two types of full-depth, interlocking sipes within the tread, providing superior traction for acceleration, braking, and cornering. One of its standout features is its maximum grip performance on snow, slush, and ice, ensuring you have the traction you need in a variety of winter scenarios.
It's designed to accommodate a wide range of vehicle types, including SUVs, crossovers, premium and performance cars, passenger cars, and minivans.
Additionally, the Michelin X-Ice Snow is designed for longevity, potentially offering an extra season of use before replacement. These features make it a reliable choice for those seeking top-tier winter tire performance.
Bridgestone Blizzak WS90
The Bridgestone Blizzak WS90 is equipped with cutting-edge innovations to excel in winter conditions. One of its standout features is the exclusive Multicell compound technology, featuring biting particles that enhance surface grip, delivering driving comfort even in challenging conditions.
Its stiffer, silica-enhanced tread with increased interlocking sipes provides excellent handling on dry, wet, and snow-covered roads. The tread design features slightly more sculpted blocks with wider spacing, enhancing snow performance and efficient water evacuation.
With the backing of the Bridgestone Limited Warranty, the WS90 proves to be a top performer, capable of handling the harshest winter conditions.
In areas known for mixed winter conditions, like coastal British Columbia, where snow, ice, and wet weather can be expected, the Blizzak WS90 serves as a well-rounded solution. Overall, the Bridgestone Blizzak WS90 proves to be a versatile and balanced choice for navigating the diverse challenges of Canadian winter roads.

Recommended reading
Continental VikingContact 7
The VikingContact 7 boasts several noteworthy features to enhance its performance. Its wide block spacing and absence of a center groove contribute to a unified tread design, resulting in improved traction on snowy surfaces and enhanced grip in slippery conditions.
The tire's tread compound incorporates active grip silica and rapeseed oil, enhancing grip, braking, and flexibility on icy and snow-covered roads. To ensure precise handling in various weather conditions, Continental designed the tread blocks to interlock, while the criss-crossing groove pattern reduces the risk of hydroplaning and enhances wet road performance. While the tire's firmness may slightly reduce comfort, it significantly benefits precision handling.
The VikingContact 7 is a solid choice for owners of compact utility vehicles, cars, and minivans. Plus, buyers can enjoy the added assurance of the Continental Limited Warranty and protection against road hazards.
General Altimax Arctic 12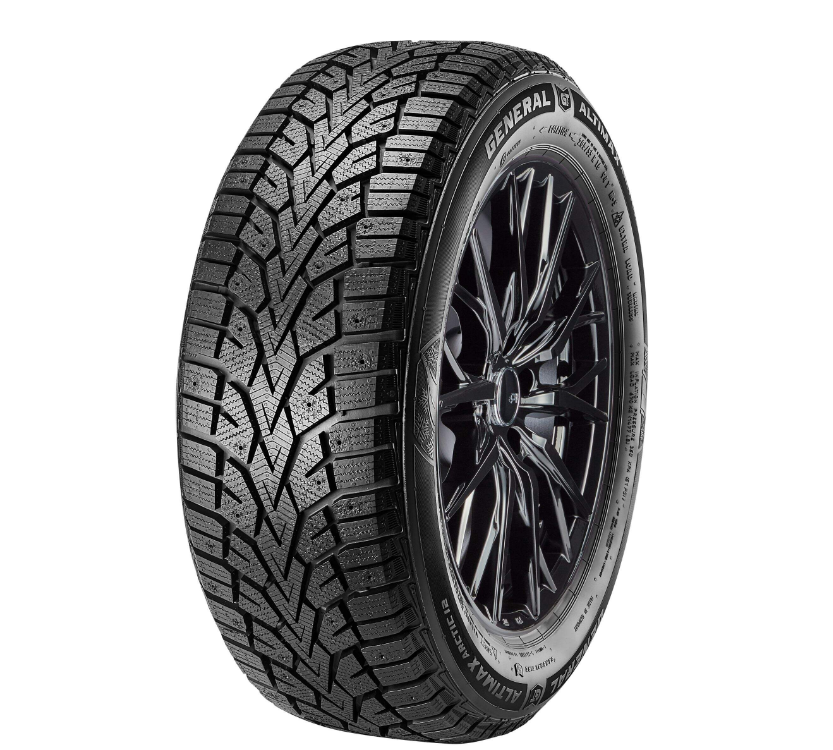 General Altimax Arctic 12 is a winter tire that provides strong cold-weather performance without breaking the bank. This unique winter tire offers the flexibility to add studs for enhanced traction when needed, while still delivering safe and effective performance without studs. This makes it an attractive choice for drivers in regions with harsh winter conditions, with the ability to adapt if circumstances or regulations change.
This tire features a traditional yet innovative tread compound that maintains flexibility in colder temperatures, ensuring a reliable winter grip. Its design incorporates high void angled grooves that effectively channel water away from the tire, maintaining a solid grip on wet roads.
The Altimax Arctic 12's standout feature is its rigid, interwoven center rib, which not only delivers excellent steering response and dry road handling but also promotes balanced air pressure distribution. With sizes available from 14 to 19 inches, it's suitable for passenger vehicles.
Despite its budget-friendly price, it doesn't compromise on winter performance or ride comfort, making it an excellent choice for cost-conscious drivers who prioritize safety and comfort.
Pirelli Ice Zero FR
The Pirelli Ice Zero FR stands out for its combination of affordability and top-notch performance. This tire offers a comfortable ride at high speeds on clear roads, thanks to Pirelli's innovative interlocking 3D sipes that maintain tread stability.
It also features a design that ensures even air pressure distribution throughout the tire, enhancing stability and providing effective and predictable braking. Another key aspect of this tire is its water management system. Utilizing a second type of siping angled across the tire, it efficiently collects and channels water away from the road surface, enhancing grip and handling on wet and icy roads. The arrow-shaped tread pattern further improves water dispersion, contributing to better performance. With a special tread compound that remains flexible in lower temperatures, the Pirelli Ice Zero FR delivers a solid grip in various weather conditions.
The Ice Zero FR is available in various sizes to accommodate passenger cars and small SUVs. You have the flexibility to choose between studded versions (Ice Zero) and options suitable for larger or high-performance vehicles, which can require tires up to 22 inches in size (Ice Zero 2). This tire also comes equipped with Run Flat technology, ensuring you can reach a secure location to replace a flat tire when needed.
In Ontario's challenging winter conditions, these top-tier winter tires have you covered, ensuring you can confidently navigate the roads, no matter what Mother Nature has in store. Stay safe and enjoy a comfortable ride this winter season with the right set of winter tires.