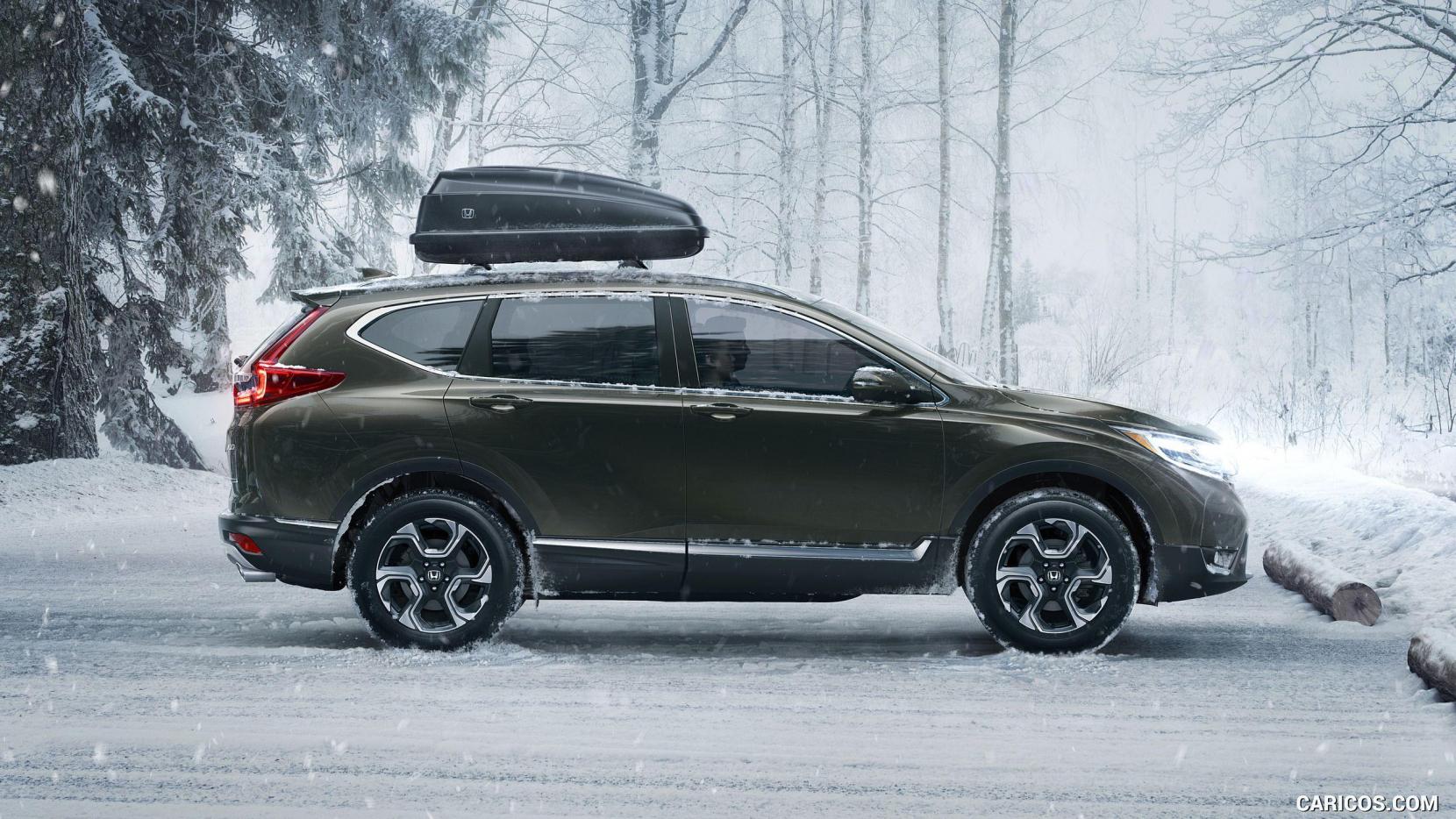 5 Best Cars for Canadian Winters
November 17, 2023
Winter in Canada presents formidable challenges, especially for those driving on the road. Treacherous black ice, snowstorms, and limited visibility are just a few of the obstacles that Canadian drivers encounter during this season. While excellent driving skills are essential for safely navigating these challenges, it's equally important to have a vehicle that can confront whatever challenges the Canadian winter throws your way.
An ideal winter vehicle is one that can navigate through the most severe winter conditions while prioritizing your safety. These cars typically come equipped with either all-wheel drive or four-wheel drive systems, winter-ready tires, ample ground clearance, and a range of driver assistance and safety features.
That's why having a winter-ready vehicle is crucial when residing in Canada. In this blog, we've listed some of the best cars that are well-prepared to tackle snowy conditions.
5 Best cars for Canadian winters:
Subaru Forester
The Subaru Forester is a versatile blend of a crossover and wagon, offering ample ground clearance of 22 centimeters and a choice of capable engines. Whether it's daily highway driving or handling rugged terrain, it's up to the task, with the option of a manual transmission or CVT.
The Subaru Forester comes equipped with impressive safety features, such as the EyeSight driver assist technology with pre-collision braking and lane centering assist, cruise control, and a reliable traction control system. Its design is tailored to excel in challenging winter environments, thanks to its symmetrical all-wheel drive.
Recommended Reading: Essential items to have in your car emergency kit
Honda CR-V
The Honda CR-V is a compact SUV that offers generous space, refined handling, and an array of impressive features. It comes with an all-wheel drive system, except for the LX-2WD trim, and is powered by a robust 1.5-liter turbocharged four-cylinder engine that delivers 190 horsepower.
Incorporating driver assistance functionalities like automatic high-beam headlights, emergency braking, collision warning, and lane-departure warning, the CR-V is well-equipped to handle winter conditions with confidence. It boasts approximately 20 centimeters of ground clearance, ensuring it can easily traverse rough terrain and making it an excellent choice for winter driving in Canada.
Recommended Reading: 12 tips to get your car out of the snow
Toyota RAV4
Powering this compact crossover is a potent 2.5-liter four-cylinder engine generating 203 horsepower. While it comes with front-wheel drive as the default configuration, you have the option to switch to all-wheel drive for the winter season. For those in search of an authentic winter powerhouse, the off-road-ready RAV4 Trail is worth considering.
It has a ground clearance of 20 centimeters, and if you require additional ground clearance for tackling deep snow and a more off-road-ready crossover, consider the Trail AWD trim level. In the winter months, you'll also appreciate the vehicle's heated seats, steering wheel, and mirrors, along with a host of winter-friendly safety features. This SUV comes equipped with a five USB ports, Apple CarPlay, Android Auto, an 8-inch touchscreen, blind-spot monitoring, rear cross-traffic alert, and much more.
Recommended Reading: The importance of winter tires in Canada
Ford Fusion
Ford's mid-size sedan, the Fusion, excels as a reliable winter vehicle that can compete with larger SUVs. It features Ford's Intelligent AWD system, which adapts to road conditions, automatically adjusting torque for improved traction and handling. However, it has a low ground clearance of about 16 centimeters.
If you're not inclined towards a crossover or SUV, the Ford Fusion might be the ideal choice for your needs. The Fusion is also renowned for its sporty and responsive steering, spacious trunk, and comfortable interior. Safety is another highlight, with a standard rearview camera that simplifies and enhances the safety of reversing in adverse weather conditions.
Recommended Reading: 12 tips for safe winter driving
Nissan Pathfinder
The Pathfinder is well-suited for Canadian winters. Its standard 3.5-liter V6 engine pumps out 284 horsepower and 259 pound-feet of torque, paired with a nine-speed automatic transmission and Nissan's Intelligent 4x4 4WD system, providing strong snow traction. With features like hill start assist and hill descent control, this SUV is well-equipped to handle colder climates with ease. While its 17-centimeter ground clearance may be slightly lower than some competitors, it compensates with an impressive 6,000 lb. towing capacity.
In terms of safety and driver-assist technology, it comes with a wide array of features, including steering assist, adaptive cruise control, driver awareness monitoring, automatic headlights, a rearview camera, blind-spot warning with crash mitigation, high-beam assist, forward collision warning, lane-keep assist, rear cross-traffic alert, and more. With an array of driver assistance features, safety technology, and various heated elements, such as heated front seats, a heated leather-wrapped steering wheel, heated washer nozzles, and heated outside mirrors, it's well-prepared to tackle the challenges of Canadian winter conditions.
These vehicles showcase the adaptability and resilience needed to face the harsh Canadian winter, ensuring a safer and more confident driving experience in even the most challenging conditions.